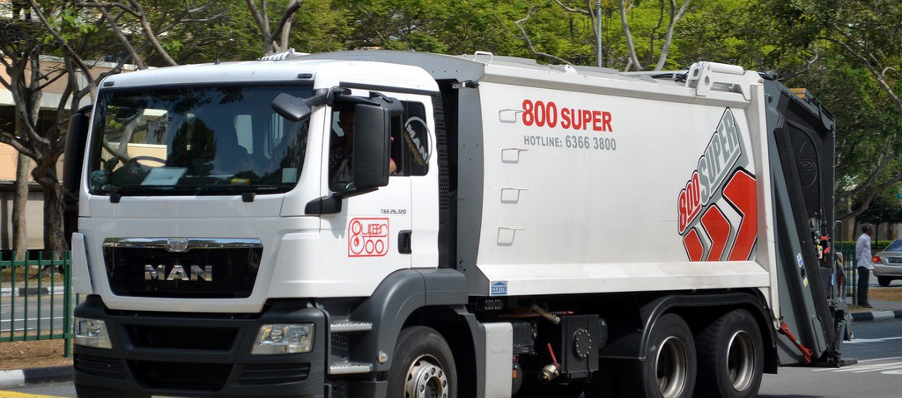 Case Study: 800 Super
Industry: Environmental Services
Based in: Singapore
Types of Vehicles: Lorries, Waste Trucks, Sweeper, ATLVs
Fleet Size: 400+
Executive Summary
800 Super being one of the largest waste management companies, provides island wide residential, commercial and industrial waste collection and cleaning services in Singapore.
The company had previously implemented a fleet management system from a different provider for their vehicles but soon switched to iZeeM's telematics integrated solutions when they discovered its capability to provide accurate vehicle tracking, easy to use web and mobile interface and exceptional technical support.
Challenges
Capture accurate fleet data, operational efficiency, poor ROI and safety
Before telematics, 800 Super had the following challenges they were looking to address:
Accurate fleet tracking: Find a solution to determine accurate tracking of fleet operations
Detailed operational reports: Get accurate fleet data representation in reports
Fleet Efficiency: Optimise fleet resources, improve operation readiness and effectiveness
Increase FMS usage by operations team
Cost savings: Reduce operational costs and increase ROI
Fleet safety: Improve driver behaviour management
How iZeeM Helped
iZeeFLEET powered by Geotab was installed for the waste collection and cleaning vehicles. This telematics integrated solution addressed challenges in fleet operational efficiency.
The Solution: Accurate GPS tracking, trip history and customisable fleet performance reports
800 Super leveraged GO device's accurate GPS information to determine actual position of its vehicles during operating hours. It also leveraged MyGeotab's comprehensive reporting system to get access to over 30 customisable standard reports on fleet performance and improve fleet data representation.
The company's operations team extensively monitors the trips and jobs throughout the day on the descriptive FMS dashboard. One of the reports that the company refers most frequently is the Rules and Exception report which reflects the trip duration, driver idling records and fleet safety and risk management reports. When rules are compromised, the management and drivers are alerted in real-time.
800 Super has also leveraged iZeeM's active technical support to make customisation and fix issues during operations. They find the fleet management software easy to use and view critical fleet information.
The Results: 800 Super improves fleet control, cost savings and usage of FMS by Operations team
800 Super has been able to take complete fleet control with Geotab's accurate GPS tracking and MyGeotab's accurate and concise reports.  This has improved fleet efficiency and operational effectiveness. With the user-friendly and easy to use web and mobile interface, there has been a significant increase in the usage of fleet management system by the operations.  With improve operational readiness and fleet safety practices, there has been tremendous cost savings in capital expenditures and operating expenses.
Top Benefits for 800 Super:
Accurate GPS information for high quality trip data recording
User friendly and modern Graphical User Interface
Enhanced Usage of FMS by operations team
Highly customisable reports for easy data visualisation
Improved operational readiness
Enhanced fleet safety programme
800 Super has been able to improve operational efficiency and save costs with implementation of telematics integrated fleet management solutions. They can accurately track vehicles, generate detailed trip reports, identify risky drivers in the fleet and encourage usage for their Ops team.  Telematics has become an integral part of their fleet management process and daily operations.