Testimonials
What our customers says about us
800 Super Holdings Limited
"Since our collaboration in 2017, 800 Super operations and management teams have experienced tremendous improvement and efficiencies in managing our fleet and assets deployed extensively across Singapore.
Through our 24/7 and 365 days real time experiences with iZeeFLEET, the GeoTab powered IoT telematics platform and integrated solutions have proven to be truly indispensable for our operations and management teams.
In times of technical emergencies, the supporting teams have been greatly effective, prompt and gracious."
Mr Jason Tan
Senior Manager
Operations and Technology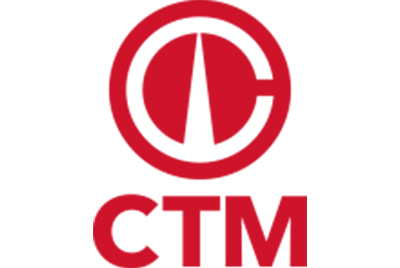 Chye Thiam Maintenance Pte Ltd
"I would highly recommend the solutions provided by iZeeM. iZeeFLEET powered by Geotab is quick to adopt with advanced and quality hardware that rarely failed during our operation. With fast and accurate GPS tracking together with ability of loT Telematics platform, we could effectively monitor vehicle, driver and job performance, which has greatly helped to improve our operation and fleet safety practices.
Once, when my team faced difficulty retrieving old data files in the fleet management system, the technical support team was quick to respond, patience to help us and gave clear instructions."
Mr Mohammad Pauzi
QEHS & Productivity Assistant Manager
Cycle & Carriage Industries Pte Limited
"My company have seen great improvement in the overall fleet and resource management with higher productivity after adopting solutions from iZeeM. They are able to customised reports and also perform 3rd party devices integration for our fleets. In addition, with the devices installed, we are able to achieve more holistic analysis of the fleet performances for greater improvements."
Mr Chia CZ
Manager – Truck Sales
Mercedes-Benz Commercial Vehicles
Wong Fong Engineering Works
"Geotab is easy to use and install. The data generated from this powerful telematics tool is accurate , reliable and improves a fleet's overall efficiency. We will highly recommend the solution to any business that owns a fleet."
Mr Patrick Goh
Business Development & Operations
SembWaste Pte Ltd
"I am writing to express my sincere appreciation to iZeeM for providing high quality fleet management solutions and excellent customer support for the purpose of Clementi-Bukit Merah Public Waste Collection tender.
I would also like to commend iZeeM's Key Account Manager, Melven and team, for their outstanding customer service. From the presale stage engagement to post sales following up, they have provided consistent and timely customer support. Greatly appreciate the prompt response and holistic solution proposed."
Mr Raymond Toh
Vice President
Head Operations and Maintenance
Air Liquide Singapore Private Limited
"I would highly recommend iZeeDRIVE. Its integrated surveillance and safety system has been enhanced with advance intelligence features. Powered with AI to meet higher safety standards while ensuring efficient driving operations. It's has been a pleasure engaging iZeeM with their excellent customer support. The yearly refresher training meets our evolving operation needs."
Mr Khoo Wei Boon
Assistant Manager
Fleet, Bulk Distribution
AET Services Pte Ltd
"The Geotab platform is easy to use and has greatly benefited our transport management business. It has given me accurate visibility of our drivers and fleet resources, allowing me to make the best decisions during ad-hoc situations."
Mr Robert Lim
Transport Services Officer
Chuan Lim Construction Pte Ltd
"Geotab helps us to access fleet data with comprehensive reports for analysis. With fast and accurate GPS tracking, we can effectively monitor vehicle and driver performance. Our fleet safety practices have also greatly improved. iZeeM is a great team of professionals who are friendly and easy to work with. They are proactive in their approach and offer adequate training for using their solutions."
Mr Gan Chee Yong
Anderco Pte Ltd
"iZeeFLEET is a reliable solution that helps us to have a complete operational visibility of the fleet in real-time."
Mr Andrew Ong
Supply Chain Manager